Think of the last person you really listened to.
Now, think of why you listened to them.
It probably had something to do with trust.
The best relationships you have, are the ones where you can tell someone they're full of sh*t (respectfully,) and then sit down and have a meal with them. You rarely – ok, never – want to forge a real bond with someone who constantly does your bidding. Strong strategy comes from strong relationships. And strong relationships are built on trust. 
That's what we're about. Building a bond so strong, that the strategies born from it– brand strategies, creative strategies, social, whatever – are iron-clad. Even though one of us might be full of sh*t.
No one says, "That's great advertising!"
But they do say, "That's a great idea."
It's a simple fact; advertising doesn't build brands, ideas do. Well-thought, agnostic, stick-to-your-ribs ideas. Sometimes, they turn out to be ads, but they're the most important part of your brand, all the time. The best part is that there's an endless supply of them, but they have to be mined, captured, coerced and cajoled into submission.
Most important, they have to be recognized as ideas. They come from anywhere at anytime. But once you get hold of one, it's knowing what to do with it that's critical. Ideas make brands unique. And we can help with that.
Behind every great brand is someone doing the work.
This stuff doesn't happen by itself.
Every great brand –we're not going to start rhyming them off, you know them – became great because of brilliant thinking, diligence and focus. And we believe every brand deserves the same chance to be great. We also think that the brand should be the hero, not the people working on it. So we're quite content being the "man behind the curtain" so to speak.
It comes from a simple ideal – "ideas, not egos" – which is self-evident. Help the brand shine, and the rest takes care of itself. But don't mistake our modesty for nonchalance. Our backgrounds speak for themselves.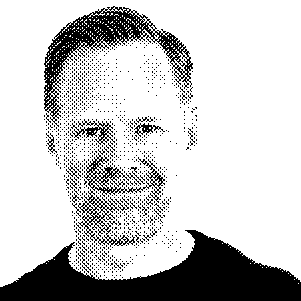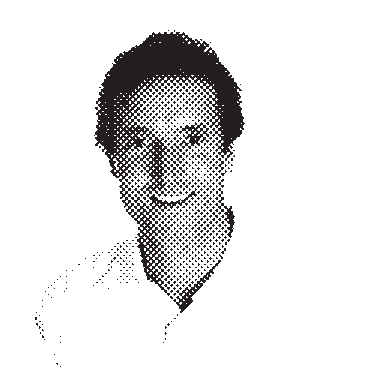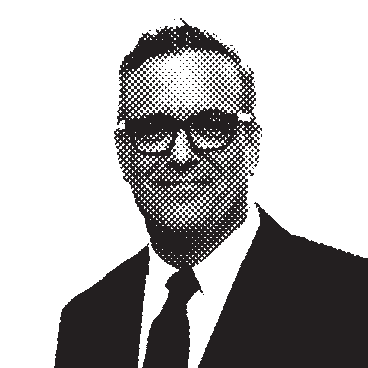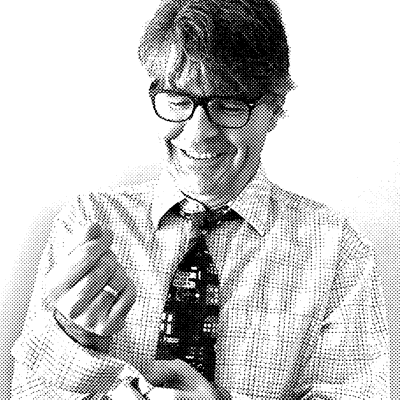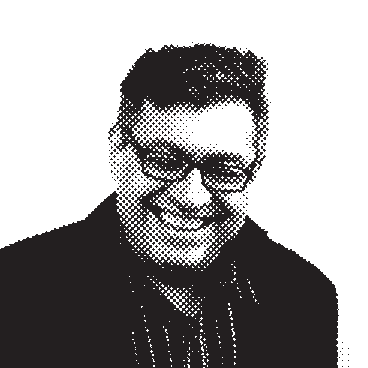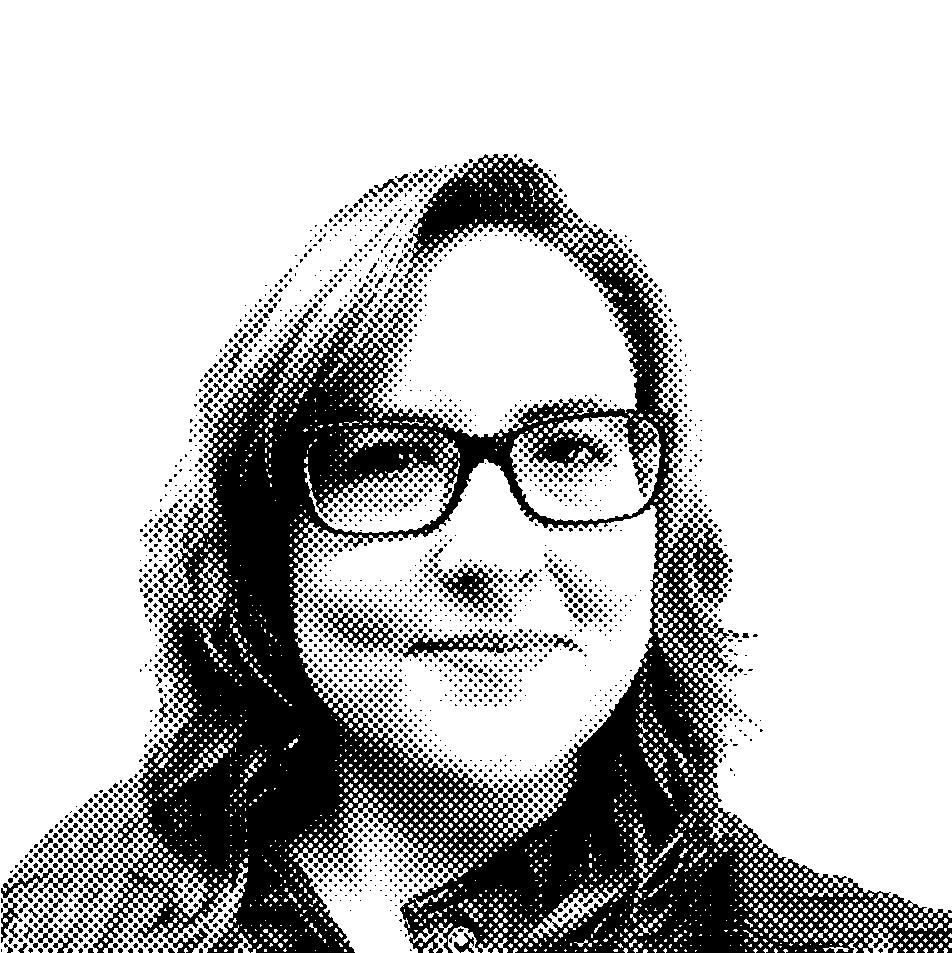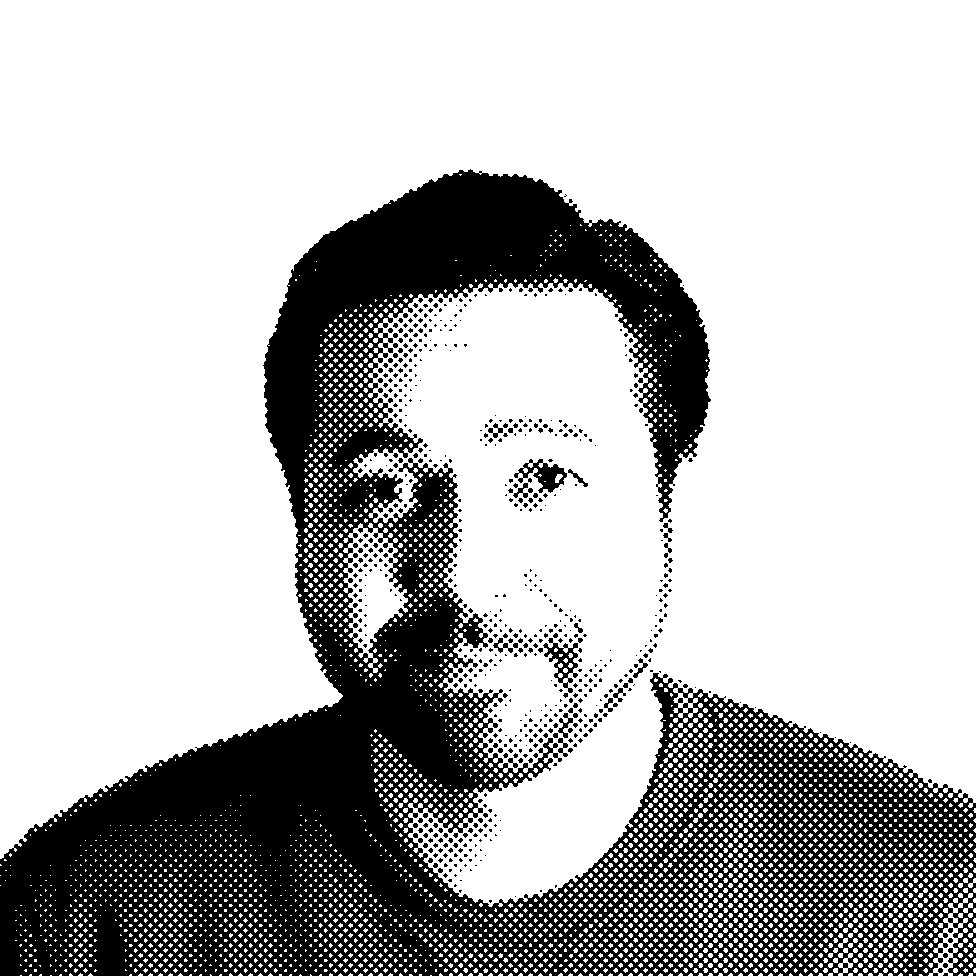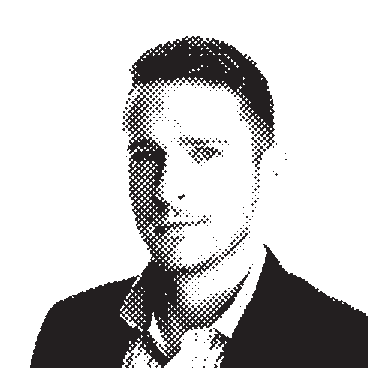 Chris Moore, Chief Executive Officer
FIRST Robotics
"

When it comes to picking teams, everyone wants MH&A on their side. They are ridiculously insightful about building brands and uncovering consumer needs. There isn't one thing you can throw their way that they can't figure out how to elevate to a higher level. Our principals, Michael Pedler and Mark Forward, are super smart, intuitive, dynamic and excellent storytellers. More importantly, they are savvy marketing, business and strategy partners who have collaborated with our organization over the past two years and coached our people. They have helped us think more strategically about our business and competitive environments and focused us on achieving measurable results. Throughout our strategic planning process, which they played a significant role in architecting, MH&A married critical brand thinking, genuine consumer insight and deep cultural relevance to create a powerful value proposition and organizational strategies that we intend to pursue going forward. We couldn't be happier with the professionalism and expertise of their agency. Any organization would benefit from their wisdom and engagement.

"
Brady Wilson, CEO
Juice Inc.
"We've had dime-a-dozen marketing strategies – some impotent, others a total waste of our energy. The murky complexity we wade through called for clear-headed, market-seasoned experts who could slice through assumptions and deliver novel solutions. For this, we have mh&a."
Jesse Elliott, Chief Strategy & Creative Officer
CACHE
"Not only did mh&a go above & beyond in their work with us – they also went below & within, inspiring us to dig deep into the roots and mycelia of meaning for our organization.  They're a good-natured but unforgiving coach, a best friend who's putting you through the wringer because they truly care about who you are, why you exist, and what you intend to put into the world."
Jason Miller, Executive Director
Arkansas Philharmonic Orchestra
"As a nonprofit, we're under-resourced and over-committed. We have lots of passion but lack marketing expertise. Just like a kindergarten teacher with a new student, mh&a holds our hands through the entire process. They're responsive and patient. It's magical how they're able to pull, unscramble and focus our thoughts in order to create effective business, brand and creative strategies. In addition to the planning horsepower on the team, they're excellent executors and tacticians. In the past, we've found bits and pieces of these attributes in local and national agency partners, but we've always had to compromise – until now. It's been a joy to partner with them."
Ron Shalit, Managing Director
Shalit Foods Inc.
"I've had the pleasure of working with mh&a over the past few years and I hope to work with them for years to come. The team is loaded with highly talented and insightful industry vets who bring clarity and focus to our brand. The strategy work alone helped us drive sales and brand awareness. They started by developing our Brand Bible (our Rosetta Stone) – which keeps us honest, consistent and single minded. Reimagined across our traditional and digital platforms, every member on the team lives and breathes the brand. The value extends far beyond the deliverables."
Paul Savas, Executive Director
Trike Theatre
"When you bring on mh&a you're getting a team of strategically assembled experts; experts on every angle, every piece of your operation. From the minutest mechanical piece to the topmost creative strategy, this team works in concert to address it all; helping you deliver your most important strategic priorities. On top of this embarrassment of riches of talent and expertise, you'll also have a good time. Every single meeting I have had with them, from one-on-ones to meetings of both full teams, I have had a good time. It's because they work with people and organizations/causes they like, and it is within this ease they deliver results."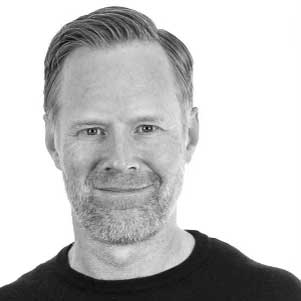 Mark Forward
Managing Director
Mark has spent more than 20 years in the marketing industry, building brands, businesses, and people. He's a critical thinker and passionate learner that likes nothing more than making the impossible possible.
His love for creativity, communications and human behaviour began while studying at Monash University in Melbourne, Australia, where he majored in English literature and film studies. Mark also served in the 8/9 Regiment of the Royal Australian Army where he learned the value of teamwork, strategy and being courageous.
Over the past two decades, Mark has brought his diverse set of skills to bear in business leadership, strategic planning, consumer insights, copywriting, operations, and people development. He has extensive experience in a broad range of categories, including government, not-for profit, packaged goods, public service, financial services, education, electronics, and retail.
He loves exploring the outdoors with his family, watching great movies, listening to great music, reading great books, attempting to take great pictures, and utterly disrespecting his worn out body by competing against people half his age in Brazilian Jiu-Jitsu.
Mark is the founding partner of the strategic consultancy, Three, holding company, The Undercurrent Group, and partner/CMO of the headphone company thinksound.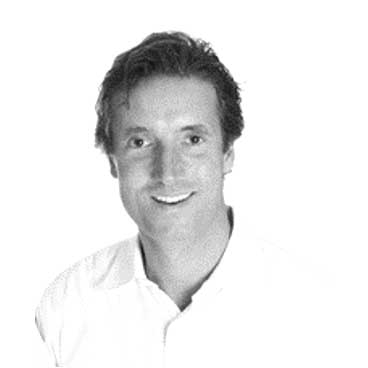 Ed
Caffyn
Chief Interrogating Officer,
Brand Interrogations
Ed has an MA in Social Sciences from Cambridge University and started his advertising career in the mailroom at Young and Rubicam, London before moving to the US where for six years he was the strategic planner on the phenomenally successful Motel 6 "We'll leave the light on for you" campaign.
In 1996, Ed moved to McCann, Toronto. There he worked on a diverse number of accounts, including Bacardi Rum and General Motors, and in such categories as condoms and children's candy. In 2000, Ed moved a few kilometers north to BBDO where he worked on Rogers Communications, Ontario Ministry of Health, Pepsico, and MARS/Wrigley.
Today, Ed runs his own consultancy – Brand Interrogations – working with with Sick Kids Foundation, Artscape Daniels Launchpad, cleansheet, CIBC, and Imperial Premium Financing Services.
Over the years, Ed has been a faculty member of the American Association of Advertising Agencies, Institute for Advanced Studies, lectured at Southern Methodist University, Dallas, Centennial College, Ontario College of Art and Design, Upper Canada College, University of Toronto and Queen's University. He's partially responsible for two gold Cassie wins, a couple of Canadian Effies and a chunk of a Cannes Lions.
Ed sits on the board of the Account Planning Group of Canada and mentors at risk youth and young adults as a volunteer and ex-board member of Youth Employment Services (YES).
ALEX CHEPOVETSKY
President, Havas Canada & Havas CX
As the President of Havas Canada & CX, Alex has a career that spans more than 30 years in digital strategy, marketing, and user experience. Alex and his team firmly established Havas as a household name for brands across North America by delivering a range of quality digital, technical, and creative services.
Alex' experience spans numerous industries including some of the greatest Canadian and Global brands: Stronach Group, OLG, Power Financial, Florida Blue, TD Ameritrade, Maple Leaf Foods, Sun Life, TELUS, Cineplex, Accor / Fairmont, Walmart, Volvo, Honda, RBC, Under Armour, Holt Renfrew, Shoppers, Pizza PIzza, Home Hardware, Rogers RCI & Rogers Media.
Starting in the 1980s with little more than a cartload of computer parts and a great head of hair, Alex has participated in multiple waves of digital evolution, leading teams at Organic, Sapient, CGI Interactive, and now Havas. Wherever Alex goes, people and clients follow, with a core team that has been bringing digital experiences to life by his side for the past 20 years.
Alex is also responsible for strategic partnerships with SalesForce, Adobe, Contentful, Domo and Microsoft. In short, Alex ensures that his teams are prepared to meet and go beyond the multifaceted requirements of modern business.
While he's proud of the work he has accomplished, he's even prouder of the genuine relationships he's built along the way, and of course, his hair – he's very proud to still have his hair.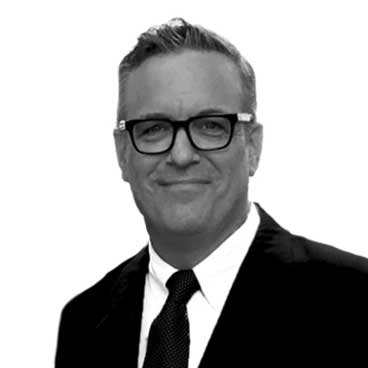 MATTHEW GYULAY
Executive Creative Director
Matthew's career has given him the opportunity to create work with immensely talented teams and highly collaborative clients. As a Creative Director he counts as his greatest achievement building and working with teams that have delivered award winning ideas that performed well in-market. Matthew has had the pleasure of working on both local and global campaigns for a large array of categories and brands, including IBM, Microsoft, Ford, Citibank, DuPont, Rogers, Ford, Coca Cola just to name a few.
Throughout his career Matthew established himself as a Creative problem solver with business results being his priority. He believes that success is measured first and foremost by how well an idea works to achieve marketing goals, or at the very least, result in learning that make subsequent efforts more focused and compelling. Many of the awards Matthew has garnered in his career have been for outstanding creative, more have been for outstanding business results.
Matthew – an avid lover of the arts – likes to take in gallery shows, plays and the symphony. He is also an artist, painting primarily in oils and watercolour. In order to continue to be artistically inspired and experience the world, Matthew and his wife and family love to travel when they can.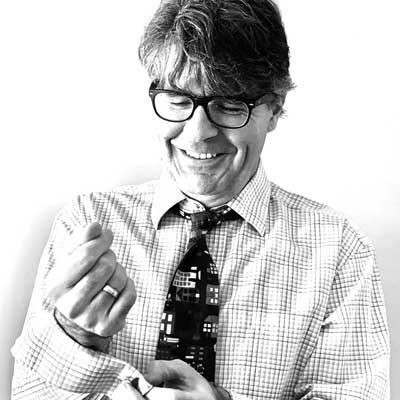 STEVEN BOCHENEK
Creative Director
Steven Bochenek started writing professionally in 1989 at assorted Toronto marketing agencies, working on brands in nearly every industry or sector imaginable.
He worked twice at Saffer Advertising and twice at Ogilvy Canada. Which is weird. He also worked at Cohn & Wells as Associate Creative Director and Lowe RMP as VP Creative Director during which time it twice won Strategy Magazine's Direct/Digital Agency of the Year.
Since going independent in 2004, Steven's widened his wheelhouse to include automotive and travel writing. In 2011, he was invited to join the Automotive Journalists Association of Canada (AJAC). It got wider. Since 2010, he's composed curricula and taught advertising copywriting at Humber and Centennial Colleges.
Career highlights include a Diamond (aka best-of-show) Echo, for Pepsi work he did with Matthew Gyulay, pictured here (Matthew, not Pepsi); Marketing Magazine's choice for Best Advertising Campaign of the Year (unheard of for a 1-to-1 agency and campaign); Mercedes-Benz International's selection for best advertising project in the world (ditto regarding 1-to-1); a Webby for a virtual advertising awards show after-party that accompanied a virtual awards show. There are dozens more awards, several for automotive journalism including twice taking the Runner-Up prize for Canadian Automotive Journalist of the Year. #AlwaysTheBridesmaid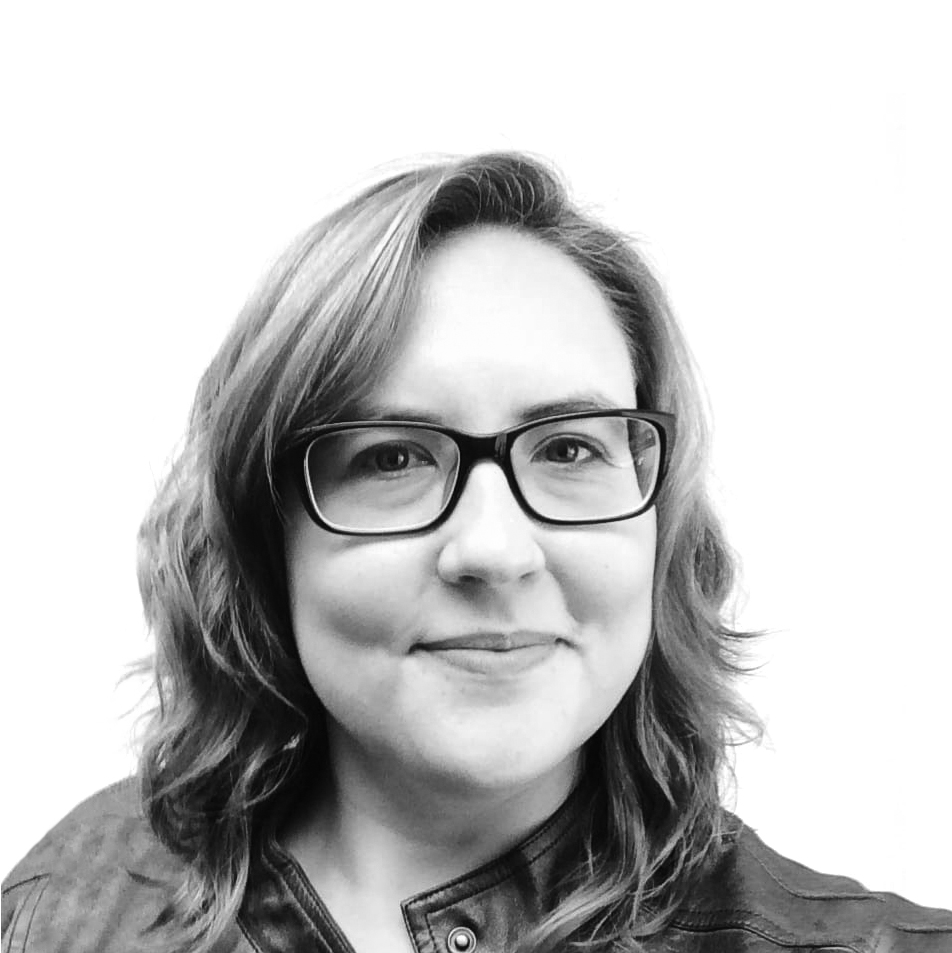 TAINA
SUOMELA
Director of Operations
It's pronounced TIE-nah. As a Chartered Marketer with over 20 years of marketing experience, Taina offers a broad range of cross-channel experience in acquisition, CRM and growth marketing. In 2020, after years in assorted digital agencies, Taina launched her own consulting firm, Leslieville Digital. Its mission? Help SMBs evolve their digital marketing, connecting them with their most profitable audiences, and providing the resources and expertise they need to grow.
Taina has worked with dozens of small businesses, blue-chip enterprises and non-profit organizations, including Walmart, American Express, Aeroplan, Lindt, Plan International, and Doctors Without Borders. With a focus in digital, Taina offers her clients comprehensive cross-channel experience and is a strategic guide for complex messaging strategy, CRM, digital transformation, operational efficiency, roadmapping and connecting their marketing technology.
Taina is also a respected thought leader and effective digital marketing teacher. She's given seminars for the Canadian Marketing Association, and speaks at industry conferences regularly. Taina is also in her 4th year as a mentor with the American Marketing Association Career Accelerator program, helping young marketers find their passion and advance their careers. In her spare time, Taina would love to take jet piloting lessons but has a son that needs to get to school by the end of this sentence.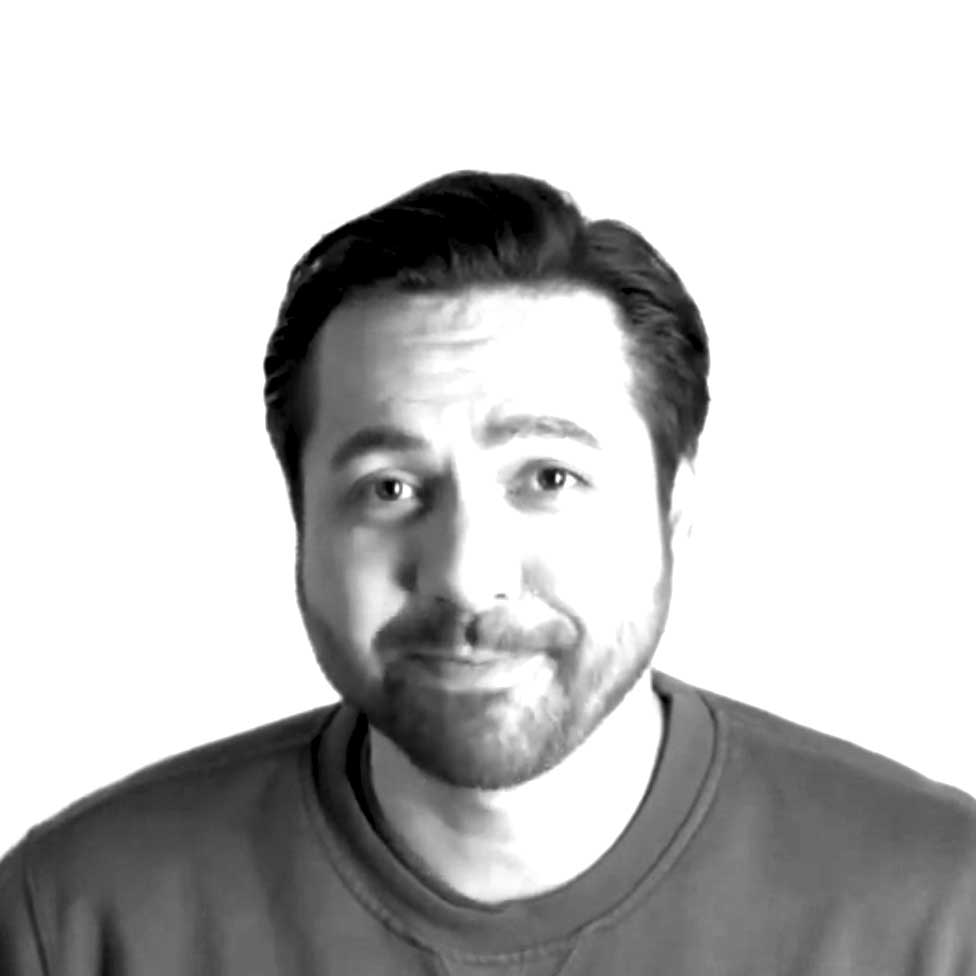 KEN
Galloway

Executive Producer
Ken is a writer/director/cinematographer/editor/run'n'gun'n phenomenon.
He began his career as a journalist, writing for national publications like The Toronto Star, and MSN, before pivoting into video, and directing talent like Meghan Markle, Demi Lovato, Nelly Furtado and Macklemore. Wanting to take his career further, Ken began ghost-writing treatments for top directors in the North American and European commercial markets. You've definitely seen his ghostwriting in play behind some of the biggest commercials on TV.
This work led to Ken's hiring as Head of Video Production for advertising giant Ogilvy & Mather. After years of producing video for brands like Dove, Coke, and IBM, Ken defected to the NGO world and spent years permanently in the field: bouncing back and forth between Ethiopia, Kenya, Ecuador and India. 
In his spare time he serves as the curator for Risky Play: a gallery that celebrates rebel artists. A visual artist himself, Ken has had a solo show in Banff, and has participated in various group shows in London, Tokyo and Taipei. Currently, Ken is building a halfpipe in his live/work studio – and loving every minute of it.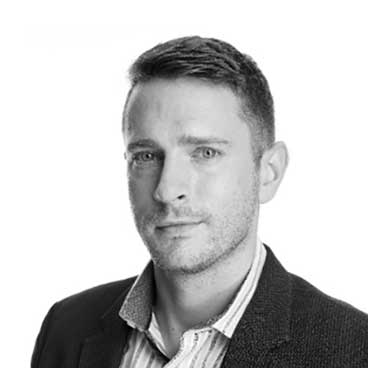 As a performance driven business strategist, integrated marketing communications professional and disciplined brand planner, Michael is a trusted leader with a successful track record of leading cross-functional teams supporting global brand initiatives across North America. His experience spans a broad spectrum of industries and he has had the good fortune to work on many blue-chip brands including, Walmart, Shoppers Drug Mart, Loblaw Companies Limited, Metro, Sobeys/Safeway, IBM, Ford, Mondelez, Cadbury, Kraft/Heinz, Subaru, TD, Bell, and Canadian Tire.
Michael is also an arts lover (and musician). His passion for the arts stems from a strong belief in their intrinsic value and role in developing, strengthening and connecting communities. In addition to his role as Brand Chair of the Arkansas Philharmonic Orchestra, his passion for community development led him to a number of board and service positions for North American based charitable organizations, including; Artbound, Stella's Place, ComKids, and Mount Sinai, among others.